Sundance Film Festival – The Double Threats of Carey Mulligan, Emma Roberts and Sam Rockwell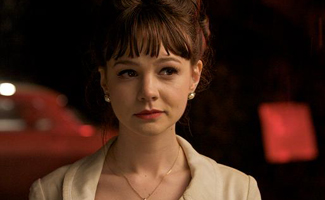 It's a big enough deal for an actor to have one breakout performance at Sundance in any given year, but a number of actors in this year's festival have managed to give two breakout performances. Chief among them is 23-year-old Carey Mulligan, who has become the toast of the town after her roles in An Education, as a schoolgirl having an affair with an older man, and The Greatest, in which she plays the pregnant girlfriend of a young man who has died in a car accident.
Close behind her is Sam Rockwell — who, to be fair, is a Sundance
veteran, but is widely acknowledged as giving two of the best
performances of his career in the indie scifi flick Moon, in which he is pretty much the only actor on screen, and the comedy Winning Season,
as an alcoholic has-been who is hired to coach a girl's basketball
team. After being asked about his dual roles in this year's festival,
the actor noted that he does not try to pick his parts based on their
diversity, but rather on the strength of their scripts:
"[Writer-director] Jim Strouse wrote a great script, and that was what
decided it for me."
Rockwell's Winning Season co-star Emma Roberts, who can currently be seen in theaters in Hotel for Dogs, has doubled up on her Sundance titles as well, also appearing in the edgy drama Lymelife; although she too is quite well-known for her singing career and her performances in movies like Nancy Drew ,
this year's festival sees the young actress working in a decidedly
different vein. Given the reception she's receiving for these parts,
Roberts, who has modeled her career on other child stars such as Shia
Laboeuf and Natalie Portman, may be poised to do even more.
Read More