Scott Sigler – The Uninvited Ushers in Unwelcome Houseguests a la Poltergeist and The Others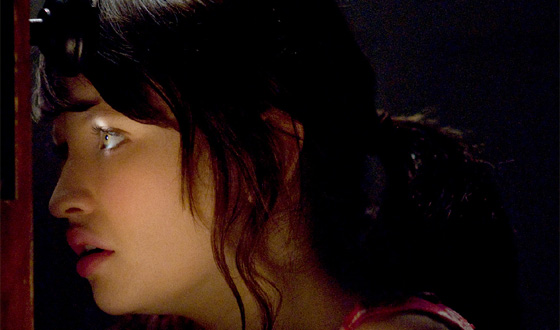 The Uninvited Ushers in Unwelcome Houseguests a la Poltergeist and The Others" width="560″/>

It's always fun to anticipate a new horror flick hitting the big screen. The Uninvited is this week's newbie, opening up on Friday, Jan. 30 in wide release. Now be warned, this is a U.S. remake of a 2003 Korean film, A Tale of Two Sisters . As we have seen in the past few years, U.S. remakes of Korean and Japanese horror usually turn out to be pure crap, so let's see how producer Roy Lee handled The Uninvited.
"On every production of mine, I just try and focus on creating the best experience for the audience," said Lee, whose credits include The Strangers, The Ring and The Eye. "I think the audience will be taken by complete surprise when they see The Uninvited. Even those who have seen A Tale of Two Sisters will get a completely new experience because of the changes we made in our production."
Although The Uninvited has modified the plot of the original, it was the first movie's quality and intensity that inspired a new take. A favorite of Lee's, he points out very few people actually know about Two Sisters, something he thinks that will change after Friday. "I am certain that more people will seek out and see the original film after experiencing the English-language production," he says.
Lee also added a plea to moviegoers — no spoilers for the ending! So all you budding bloggers and reviewers, try to respect entertainment value of others who want to experience the flick's thrills and chills for themselves. As for me, I've got high hopes, based on the trailer. The movie stars the red-hot Elizabeth Banks ( Slither , Zack & Miri Make a Porno), Emily Browning ( Lemony Snicket , Ghost Ship) and Arielle Kebbel (The Grudge 2), so expect a big dose of female-driven horror.
When you think about it, "uninvited guests" are not uncommon in the genre. They come in all forms, from human to paranormal, and let's be honest — things usually don't end well. Here are some movies that have variations on the theme.
The Beast Must Die (1974)
If you invite a guest who actually turns into something else, is that something else "uninvited?" It is if the movie is The Beast Must Die.
The
movie focuses on Tom Newcliffe, businessman and demon hunter, who
invites six guests to his secluded mansion. All of the guests have left
a string of corpses in their past, and Newcliffe knows why —
one of them is a werewolf. He holds them captive at his mansion until
they can figure out who is the killer, then destroy it. An awesome mix
of The Howling and Clue , this one turns the uninvited guest subplot on its furry head.
Motel Hell (1980)
Moving over to a campier guest setting, check out Motel Hell. This one fires up the horror hotel subgenre, and goes way beyond anything Hitchcock imagined in Psycho.
While the guests at Motel Hell aren't technically "uninvited," they
sure has hell aren't treated with Southern hospitality. AMC columnist
Stacy Ponder recently took a bigger look at this horror sub-genre, so if you like your room service with a side of blood, check it out.
Poltergeist (1982)
All of these movies are solid, but without a doubt, the greatest uninvited ghost story of all time has to be 1982's Poltergeist.
In this age of computerized special effects, it's hard to describe the
level of terror this movie kicked out back in the day. Ghosts invite
themselves into the house of Steve Freeling (Craig T. Nelson) and his
family, and while they seem rather friendly at first, the situation
rapidly declines into a catch-phrase-spewing smorgasboard of screams
and jumps. And don't forget that God-awful clown — I avoided looking
under my bed for at least twenty years.
The Others (2001)
My personal favorite in the uninvited category has to be The Others (2001). Starring Nicole Kidman, The Others
is a ghost story that keeps you guessing as to what is real and what is
imagined. It also keeps you guessing as to who are the guests, and who
are the unwilling hosts. A classic ghost story with a strong, twisty
ending, this is another flick where if some online idiot spoiled the
finale, you'd want to track he or she down Jay & Silent Bob-style
and lay down a serious whuppin'.
So, can Uninvited stand tall against this roster? I will be in line on Friday to find out.
New York Times bestselling author Scott Sigler writes tales of hard-science horror, then gives them away as free audiobooks at www.scottsigler.com. His new novel, Contagious,
hit bookstores on December 30 and is currently available. If you don't agree with what Scott says in this blog, please
email him scott@scottsigler.com. Please include all relevant personal
information, such as your address and what times you are not home, so
Scott can come visit and show you his world famous "Chicken Scissors."
Read More