SciFi Dept – Sing Along With David Bowie's Labyrinth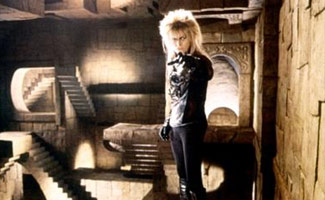 David Bowie fans rejoice — a Labyrinth sing-a-long screening could be coming to a movie theater near you. Kevin Maher attends one in New York City where fans don the movie's makeup and costumes, regale each other with Labyrinth trivia and of course, belt "Magic Dance" to their hearts' content.

Movies mentioned in this video:


• The Adventures of Elmo in Grouchland
• Captain EO
• The Dark Crystal
• The Hobbit
• The Hunger
• Labyrinth
• The Man Who Fell to Earth
• The Neverending Story
• Purple Rain
• Return to Oz
• Willow

Want more? Click here for additional SciFi Dept. videos.
Read More