Uncategorized
Flashback Five – Oscar Upsets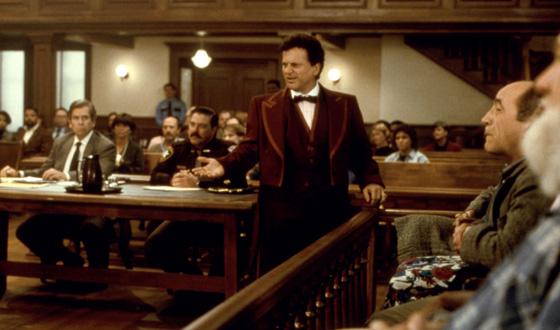 The very first Academy Awards ceremony, at the Hollywood Roosevelt Hotel, in 1929, was an unsurprising affair, as all of the winners had been announced three months before. The following year, the Academy kept the results secret, but provided a list of winners to the press. In 1940, the Los Angeles Times published the list in its evening edition, before the ceremony had taken place. The Academy then instituted the "sealed envelope" policy that continues to this day. It paved the way for the gasps of disbelief that occasionally follow the words "And the Oscar goes to…." Here are some of the most famous Oscar shockers.
1. Outstanding Motion Picture: Casablanca , 1943
Today, the fact that Casablanca won the Best Picture statuette doesn't come as a surprise. But at the 1943 Oscars, The Song of Bernadette led the nominations (with twelve) and was considered the front-runner. The audience was astonished when the winner was announced; according to UPI, "Casablanca was a dark horse." The Bogart-Bergman classic is currently number three on the AFI's Top 100 Films list. (The Song of Bernadette? Perhaps it's 101.)
2. Actress in a Supporting Role: Marisa Tomei, 1992
To say that Marisa Tomei's Best Supporting Actress win for My Cousin Vinny , in 1992, was unexpected is an understatement. The movie itself was a light comedy in a field of serious dramas. Tomei was up against Judy Davis, for Husbands and Wives ; Miranda Richardson, for Damage ; Joan Plowright, for Enchanted April ; and the heavily favored Vanessa Redgrave, for Howards End . Rex Reed later spread a rumor — now thoroughly debunked — that presenter Jack Palance was drunk and had read the wrong name. Tomei was nominated again, in 2001, for In the Bedroom , and has been this year, too, for The Wrestler.
3. Best Picture: Driving Miss Daisy , 1989
Few begrudged Driving Miss Daisy, the film adaptation of the Pulitzer Prize-winning play by Alfred Uhry, its Best Picture nomination. But it didn't seem to have much of a shot at the top spot, against heavy hitters like Born on the Fourth of July and My Left Foot . In addition, its director, Bruce Beresford, wasn't nominated: it's unusual — though not unheard of — for a movie to be in contention for Best Picture and its creator not to be up for Best Director. Daisy took home the prize, and producer Richard Zanuck gave the overlooked Beresford a shout-out in his acceptance speech.
4. Writing: Mel Brooks, 1968
Now that he's conquered Broadway and graduated to elder-statesman status in the movies, it doesn't seem so unlikely that Mel Brooks would score an Academy Award for The Producers . But, in 1968, his competition for Best Original Screenplay included John Cassavetes, for Faces , and Arthur C. Clarke and Stanley Kubrick, for 2001: A Space Odyssey . Many critics were cool to the movie, and audiences outside of New York and Los Angeles mostly stayed away. (It took several years of rereleases for the movie to earn a profit.) Brooks seemed as stunned as anyone when he won; he ended his acceptance speech with "I'll just say what's in my heart — ba-bump, ba-bump, ba-bump."
5. Actor in a Leading Role: Roberto Benigni, 1998
Comic actor Roberto Benigni (whom John Harkness called "the most irritating Italian export since Topo Gigio") was a startling choice in this category, but he had the backing of the Miramax publicity machine, which was in rare form that year. The company picked up nine awards, including Best Picture, for Shakespeare in Love . Benigni, the star, writer, and director of Life is Beautiful , became the first non-American to win a lead-acting award since Sophia Loren, who did so in 1961, for Two Women . Benigni leapt onto his seat after his name was announced.
Honorable Mentions (all-Martin Scorsese edition):
1. 1980: Nominated for Raging Bull , Scorsese loses to Robert Redford, up for his directorial debut, Ordinary People.
2. 1976: Scorsese's Taxi Driver is knocked out by Rocky for Best Picture.
3. 2002: Roman Polanski, who hasn't been in the United States in years, somehow wins Best Director, for the The Pianist , over Scorsese's Gangs of New York .
4. 1990: Kevin Costner's Dances With Wolves tops Scorsese's Goodfellas for Best Picture.
5. 1988: Barry Levinson, who directed a movie about an autistic guy ( Rain Man ), beats out Scorsese, who directed a movie about Jesus ( The Last Temptation of Christ ).
Read More