Uncategorized
Flashback Five – Oscar Contenders That Came Up Empty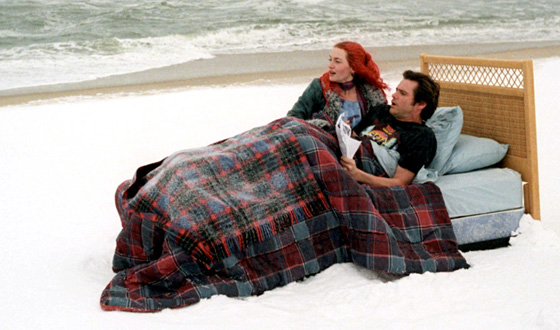 Every year, the Oscars chose one winner in every category — and dash the hopes of the four other contestants. Though it's surely an honor to be nominated — and the Academy did away with "And the winner is…" years ago — it stings to lose, especially so when one is nominated year after year (or multiple times in one year). This week, Flashback Five looks at the most notable Oscar orphans — those actors, actresses, and movies that have been bridesmaids but not brides, always the best man but never the man. Herewith, a litany of broken dreams.
1. Peter O'Toole
After earning seven Best Actor nominations (and no wins) between 1963 ( Lawrence of Arabia ) and 1983 ( My Favorite Year ), O'Toole received an honorary Oscar in 2003. He initially resisted, noting he was "still in the game" and therefore had a chance to "win the lovely bugger outright," but the Academy refused to withdraw the prize. O'Toole then earned a 2007 nomination for Venus , setting the record for Best Actor nominations without a win at eight.
2. Deborah Kerr
Best known for From Here to Eternity and Edward, My Son ) and 1961 ( The Sundowners ). She was given an honorary Oscar in 1994. (Hey, that's better than nothing, folks!)
3. Richard Burton
He may be best known for his turbulent personal life and on-off romance with Elizabeth Taylor, but Burton also stands as the second-most-nominated actor to have never won an Oscar, with six Best Actor noms and one for Best Supporting. Until Venus, he was tied with O'Toole — and, unlike O'Toole, Burton never received an honorary award.
4. Thelma Ritter
Between 1951 and 1963, Ritter earned an astounding six Oscar nominations (tying her with Kerr) in the Best Supporting Actress category for movies as varied as Pickup on South Street and Pillow Talk . She never received an honorary award. There's a chance, though, that she and Ritter might have company in the near future. (See below.)
5. Kevin O'Connell
Sound editor and technician O'Connell may not be as well-known a name as the actors and actresses above — but, I assure you, if any man knows Oscar heartbreak, it's him. O'Connell's been nominated in the Best Sound Editing
category twenty times — with double nominations in 1997 and 1999 —
and has yet to win.
Honorable Mentions:
1. They Shoot Horses, Don't They? , Sidney Pollack's brilliant Depression-era drama, holds the title as the movie with the most number of nominations (nine) without being nominated for Best Picture.
2. The Color Purple , Steven
Spielberg's adaptation of Alice Walker's novel holds a fairly
ignominious record — it's tied as the movie with the greatest number
of nominations (eleven) and no wins. Chalk it up to bad luck (it was
against Out of Africa).
3. If she fails to win for The Reader, Kate Winslet will tie Kerr and Ritter in being nominated for six Oscars without receiving one. Winslet would be the youngest woman to earn such a distinction, so she'll have plenty of time to snag a statue — or suffer even more.
4. The Turning Point may not be one of the most remembered movies of the '70s — unless you're Shirley MacLaine — but it shares The Color Purple's dubious achievement in being nominated eleven times without a win.
5. Alfred Hitchcock and Robert Altman are directors almost all movie fan swoons over; yet they each received a paltry five Best Director nominations — without a win.
Which travesties of Oscar justice make your blood boil? Does your temperature rise over the fact that Martin Scorsese and Eminem have the same number of Oscar statuettes at home?
Read More