Opening Night – Gran Torino, Politically Incorrect and Loving It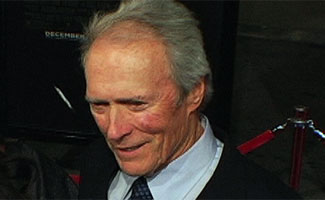 Gran Torino is Clint Eastwood's latest venture on the silver screen, and it is clear he still enjoys the ability to provoke a reaction from the audience. "Political correctness is boring," Eastwood claims, but he leaves no doubt the movie's message is one of tolerance.

Want more? Click here for additional AMC News videos.
Eastwood pulled out the big guns for his premiere of Gran Torino. No, not the trademark .44 magnums of Dirty Harry. This was all about star power, not fire power. Foremost among the marquee names present was Angelina Jolie (Changeling) who attended sans Brad unfortunately.
Read More