My Bloody Valentine's Cast on the Movie's Real Star: 3D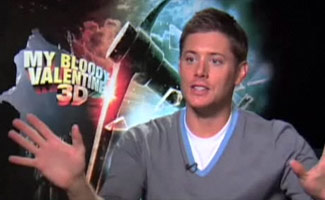 My Bloody Valentine 3D has the same props, the same grocery store, and the same mine — so why should you see this remake of the '81 horror cult classic? It's a "whodunit-fest" that evokes the same fear as the original, but with way cooler (and bloodier) effects, say the stars. In fact, they think every movie should be made in 3D.

Want more? Click here for additional AMC News videos.
Read More