Greatest Supernatural Teen Tournament – Scott Howard (No. 5) vs. Sean Crenshaw (No. 12)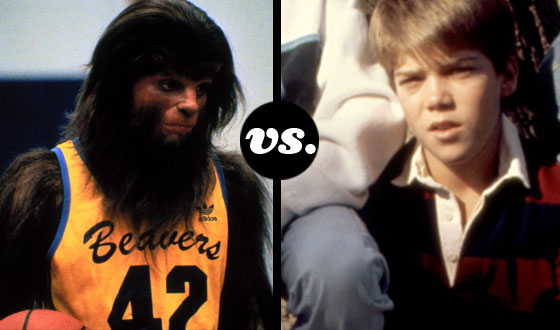 Now I know you might not be old enough to remember either of these flicks, and if you aren't, open up a new tab for your Netflix queue right now. Both of these movies are so backed in delicious cheese, they should be served with garlic bread.
Scott Howard is the adolescent lycanthrope from Teen Wolf , a nutty little werewolf coming-of-age comedy. Yes, I said it, a "werewolf comedy." With this prime Michael J. Fox from his heyday as the box office king, he should walk away with a Round 1 win but for one wee fact — his foe. Sean Crenshaw is part of the Monster Squad . Monster Squad, man! When you roll with those guys, you kick the wolfman in the nards. Seriously — that's a quote from the movie (well, a paraphrase from the movie). Suffice to say, Sean is a perfect match for Scott.
Sean, are you ready? Scott, are you ready? Let's get it on!

Read More