Greatest Supernatural Tournament – Edward Cullen (No. 2) vs. Lydia (No. 15)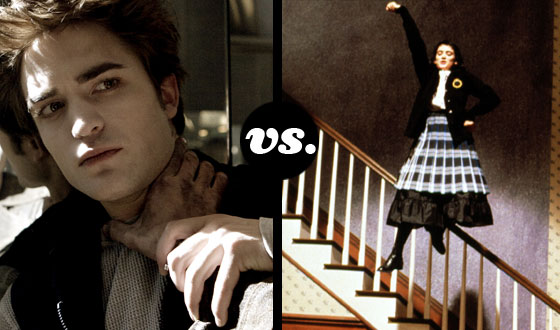 I had to smile when this match-up blipped up on the Horror Radar: Edward Cullen, the teen vamp lothario of Twilight, that dreamy vision of evil perfection, who does he draw in his Round 1 battle? None other than a damn-near carbon copy of his current love, Lydia from Beetlejuice .
Let's be honest, this match won't last long, not unless the movie buffs who adore '80s horror comedies come out of the woodwork — and I don't see that happening. Lydia is a great example of a supernatural-related teen, but this is the worst possible match-up for her. Unless… the Twilight backlash has grown so strong that a willowy young lass laden with eyeliner reaps the rewards. We'll find out!
Edward, are you ready? Lydia, are you ready? Let's get it on!

Read More