Expect Monster Hunter Dylan Dog to Return in the Dead of Night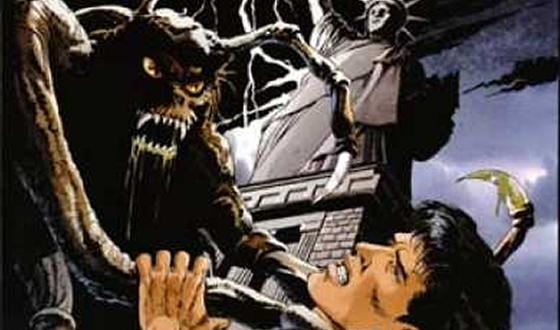 Is there a more dapper demon dispatcher than Italian comics hero Dylan Dog? Since 1986, Tiziano Sclavi's nightmare investigator
has been kicking paranormal hide in his signature blue jeans, red open-collared shirt, and sleek black jacket. (Indeed, this is one monster hunter who is as much defined by his fashion sense as his choice of weapons.)
Dylan Dog comics — with their offbeat sense of humor, creepy stories, and stylish artwork–have developed a cult following in the U.S. thanks to reprints from Dark Horse Comics, home of Hellboy. (Hellboy creator Mike Mignola drew covers for some editions.) Look for
Superman himself, Brandon Routh, to portray Dylan Dog on the big screen
in the upcoming Dead of Night from Platinum Studios (directed by TMNT helmer Kevin Munroe.) Dark Horse will also publish a new Dylan Dog collection, Dylan Dog Case Files, in April to coincide with the movie.

To learn more about the sartorial slayer, check out our photo gallery below. For more on Dylan Dog, and other horror comics, visit ComicMonsters.com.

Read More