Video
Opening Night – The Cast of Che Reminds Us That the Revolutionary Was More Than a T-Shirt Icon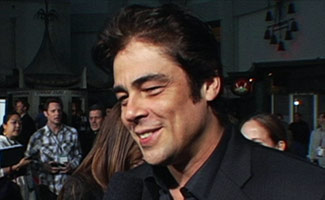 Walking the red carpet for the epic biopic Che, Benicio Del Toro and his fellow cast members reveal how they connected on a personal level to the story of the famous doctor-turned-revolutionary.

Want more? Click here for additional AMC News videos.
Throughout the night, the universal sentiment at the L.A. premiere of Che was how extraordinary it is for one man to affect so many people. Although Rodrigo Santoro (Castro in Steven Soderbergh's four-and-a-half-hour biopic) admits most people know the movie's titular revolutionary through T-shirts, his co-star Lou Diamond Philips ensures historical accuracy also comes into play. Which may explain why the movie is four-and-one-half hours long.
Read More