Baby New Year Sure Is Creepy if Eraserhead or It's Alive Can Be Believed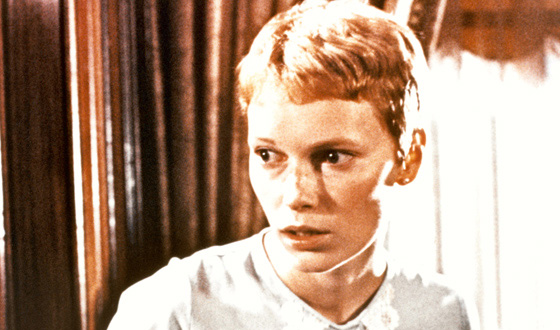 Eraserhead or It's Alive Can Be Believed" width="560″/>

We're having a baby! Baby New Year, to be exact. Yes, as the cooling corpse of 2008 gives birth to the steaming, bloody bundle of joy that is 2009 people around the world will celebrate this disgusting act of nature by getting drunk and trying to forget it ever happened. Having a baby can be a scary thing, and I'm sure we all have a lot of questions. Fortunately, movies are here to answer them for us.
Where do babies come from?
If you're Rosemary, then they come from the Devil himself. But most of us will conceive of our baby in the normal fashion, as depicted in Devil Fetus: We will buy an antique vase at an auction, it will transform itself into a six-foot-long worm and plant a saw-toothed monster baby deep within our wombs. If Dad gets jealous, he can expect a maggot blast that shears off his face and sends him pinwheeling out the third floor window.
What should I expect when I'm expecting?
I think Rosemary's Baby
sums it up nicely: Constant cramps, the overwhelming urge to eat raw
meat and the occasional Satanic ritual. Your baby does hate you, and it
will do its best to destroy you from within. According to Who Can Kill a Child?
if you're on the run from a mob of children seized with a murderous
rage to kill all grown-ups, and you finally find shelter in a locked
jail cell, give it a few minutes and your fetus will suddenly start
trying to punch its way out of your womb, just to be a jerk. Fight back
accordingly.
Will childbirth hurt?
Yes. A lot. Think you can't stomach it? Then take baby steps and start
by watching a farmer shove his lubricated arm up to the shoulder in a
cow's steaming nether regions in Isolation .
It's the miracle of birth! Later, he'll use an electric winch and a
frost-covered cold chain to haul out a mutant baby monster cow. Awww…
When you're ready to graduate to watching a human give birth, then try
the most famous childbirth scene of all time: Alien .
If you find yourself turned off by watching a shark-mouthed
extraterrestrial lizard punch its way through a screaming William
Hurt's chest then you may want to consider alternative birthing
techniques. David Cronenberg's The Brood
suggests reproduction via budding and gives us Samantha Eggar excreting
throbbing womb sacks from a pulsating orifice in her side. Or you could
try a cesarean section. In the French film, Inside, you can even learn how to do it at home with nothing more than a butcher's knife and a pair of scissors.
What will my baby do in its first year?
Kill people, mostly. If you've got an It's Alive
baby, the grotesque little mutant will grab onto people's faces and rip
out their throats. Expect to lose the milkman, a few cops and the
entire delivery room team. If you've got a pair of adorable little
tykes from The Brood, they'll drop down on their relatives and
teachers from above and beat them to death with hammers. If you've got
a baby like Tamami from Tamami: The Baby's Curse
then expect it to be capable of galloping, leaping and rigging
elaborate death traps by the end of its first year. And, if you've got
a baby like the one in Eraserhead , it'll just lie there and scream.
I'm scared I might not love my baby.
Don't worry about it. Every one of the babies mentioned above has a
loving family. You'll simply have to cover up its crimes, move to an
isolated location where it can roam free, and feed it the occasional
nosy relative.
I've decided not to have my baby. Now what?
Dinner! As we learn in Dumplings ,
babies are the other white meat. In this flick we're treated to
multiple, mouth-watering scenes of babies being turned into steamed
dumplings, steamed buns and fried dumplings. Apparently, baby meat is
the ultimate youth regeneration drug and rich Hong Kongers in this film
just can't get enough of it. Before you get all grossed out, remember
that if you've learned anything from our lesson it's: If you
don't eat baby, then baby is going to eat you. Congratulations! And bon appetit!
Grady Hendrix is one of the founders and programmers of the New York Asian Film Festival. He writes about Asian film for Variety at Kaiju Shakedown and should have found something better to do with his life by now.
Read More