After Halloween, Two Scream Queens Follow Different Paths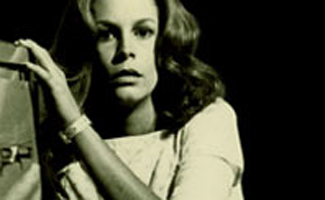 Ever since she burst onto the scene in John Carpenter's Halloween (1978), Jamie Lee Curtis has been known as a scream queen par excellence. The actress P.J. Soles starred alongside her in Halloween as Lynda (known to fans as the "totally" girl), and she's no less a queenly presence: she debuted in Blood Bath and played a memorable role in Carrie, as Norma, the sneaky, red-capped blonde from the popular crowd who loves making Sissy Spacek's life a living hell.
Curtis's knockout performance in Carpenter's film notwithstanding, it's obvious that horror was just an early phase she was going through: in the decades since, she's mostly avoided the genre. She dipped back into the Halloween franchise, in 1999, with Virus (which she describes as the worst movie she's ever acted in), but there isn't really any evidence that horror lives in her heart.
Soles, on the other hand, has proven herself a lifer. Between more lighthearted offerings, she's appeared in everything from indie slasher flicks to commercial fare, like Rob Zombie's Devil's Rejects. She'd done much to guarantee her "royal" status — which Curtis surely won't begrudge her.
For a full schedule of Halloween on AMC, click here.
Read More