Van Sant's Psycho Predicted the Future by Imitating the Past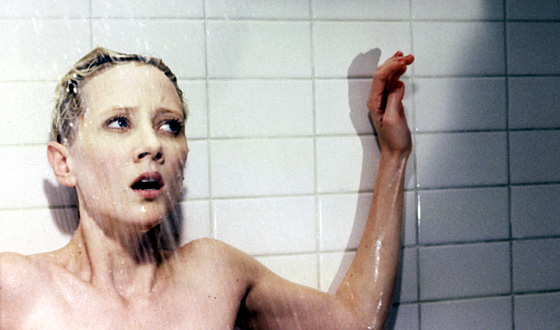 With Milk gaining Van Sant respect anew from the Academy, it's time to admit that this Psycho remake thing was actually a pretty interesting idea! Heck, it's downright prescient. Nowadays horror remakes are more commonplace than ever: Halloween, Texas Chainsaw Massacre, The Omen. And that's not even including the myriad J-Horror conversions that veered wildly off-course, such as The Eye and Shutter. Instead of being haphazardly "re-imagined" for a brand new audience, wouldn't most of these horror remakes have done better to follow Van Sant's lead and stay dogmatically true to the source material? Wouldn't you be more inclined to check out the original version of something if its remake had actual heft?
With remakes of Poltergeist, Rosemary's Baby, and The Birds all in various states of pre-production, there's still hope that filmmakers will be just as true to their sources by lumping all the money saved on screenwriting into the special effects budget. Afterwards, listen to the fans cheer. And here's hoping that Gus Van Sant wins big at the Oscars, and that he goes on to remake Psycho… AGAIN.
For a full schedule of Psycho (1998) on AMC, click here.
Read More