Games, Polls & Quizzes
Ultimate Fan Quiz – Santa Claus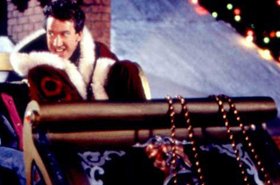 Santa knows if you've been bad or good — but what do you know about him? At a time of year when you're revisiting your favorite holiday movies, here's a chance to prove once and for all that you're current on your jolly old elf trivia.
Bonus Question: Answer correctly by midnight on
Friday, Jan. 2 and you'll be entered in a random drawing to win a
copy of Roger Ebert's book, The Great Movies. In the original Miracle on 34th Street , what language besides English does Santa Claus speak? Submit your answer below in the comments….
Read More