Silent Hill 2 and Lost Planet – Flawed Video Games Could Make Great Movies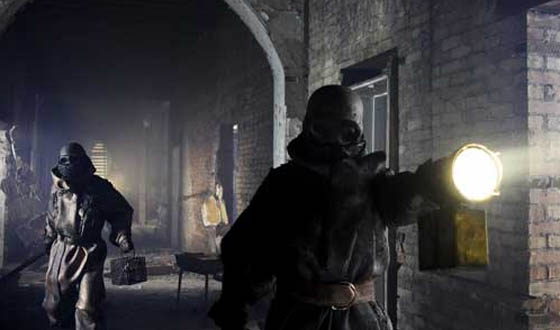 <img src="http://dev.blogs.amctv.com/wp-content/uploads/2008/12/Silent_Hill_560x330.jpg" alt="" title="Silent Hill 2 and Lost Planet – Flawed Video Games Could Make Great Movies" width="560″/>

Just because a video game is great doesn't mean the movie will be. This year saw no fewer than six movies based on games, most of them (Max Payne, Resident Evil: Degeneration) a far cry from the excellence of their sources. But by the same token, a sub-par video game can still make for a great movie, as is the case with Mortal Kombat (a gratuitously gory fighting game turned into an entertaining tournament flick) and some of the offerings in 2009 and beyond, which have the potential to easily surpass everyone's expectations as well as their own source material.
1. Silent Hill 2


The first Silent Hill is widely considered one of the greatest survival horror games ever. But even Silent Hill 2's most die-hard fans admit to only loving the follow-up because of its moody, existential narrative. A truncated version of the ten-hour game, packed with all the moral ambiguity and creepy undertones could be magnificent. Though the first Silent Hill flick left much to be desired, director Christophe Gans and screenwriter Roger Avary are thankfully off the sequel. With those two gone, chances increase for someone with a better understanding to pick up the reins. David Lynch, anyone?
2. Kane and Lynch


You know a game has problems when the official website starts falsely inflating its own review scores. Kane and Lynch has a decent storyline, sure, but it's ultimately hampered by derivative action gameplay and poor level design. Stripping away those aspects, you're left with Kane (a traitor) and Lynch (a psychopath) as two incredibly interesting amoral protagonists. The rumor mill is now tapping Bruce Willis and Billy Bob Thornton to play Kane and Lynch, respectively. That's dream casting if ever I heard it.
3. Lost Planet


Lost Planet can be summarized in two words: "snow" and "bugs." The game attempts a coherent story, but fails due to bad writing and underdeveloped characters. That's not a problem for director David Hayter, who is currently hard at work on an adaptation. Hayter is no slouch when it comes to crafting great stories (he co-wrote the first two X-Men movies and the Watchmen adaptation), and since the "really big alien bugs on an eternally snowy planet" premise always makes for damned fine entertainment, his take on Lost Planet could be the greatest arctic scifi since The Thing.
4. Eternity's Child

This independently-produced game was hampered by horrendous controls, poor level design, and the ego of its own creator. But even its greatest detractors agreed on how pretty it was. Eternity's Child creator Luc Bernard, a cartoonist by nature, is obviously much better suited to non-interactive, linear artistic mediums. And what better forum for this game than an animated movie? Bernard apparently agrees, and is in talks with director Uwe Boll for just such a project. Boll has quite the track record with wrecking video game adaptations (House of the Dead, Bloodrayne), but Bernard promises complete creative control over the story. If he manages to keep that promise, this might be a movie not even the "world's worst director" can ruin.
What other sub-par video games do you think could make for a great movie?
Anthony Burch is the features editor for Destructoid.com and the co-writer and director of the video series, "Hey Ash, Whatcha Playin'?" He's also working on his first artgame, which should be done sooner or later. Probably later.
Read More