SciFi Dept – The Most Psychedelic Christmas Movie Ever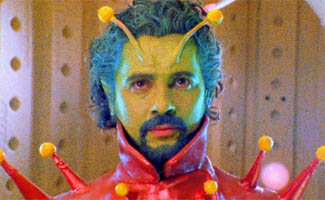 The Flaming Lips' frontman Wayne Coyne explains his rock band's psychedelic scifi b-movie Christmas on Mars, which has been described as The Wizard of Oz meets Eraserhead. Be warned: While some flicks go down best with popcorn and soda, for this one Coyne advises mushrooms and Red Bull.

Movies mentioned in this video:


• The Wizard of Oz
• Eraserhead
• Easy Rider
• Santa Claus Conquers the Martians

Want more? Click here for additional SciFi Dept. videos.
Read More