As Underdogs Circle, Can Bigger Movies Snag Top Honors?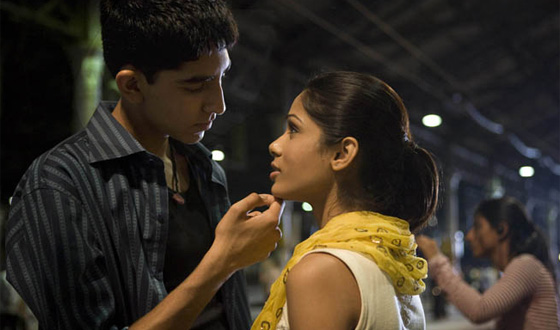 Watch your back, Benjamin Button! Shootout hosts Peter Bart and Peter Guber are giving Oscar season an early analysis, and Bart suspects that the wave of love audiences are prepared to feel for Brad Pitt and Cate Blanchett's holiday blockbuster will recede once nominations are announced. In particular, Bart is anticipating much from Danny Boyle's Slumdog Millionaire. The picture is set in India and features a cast of unknowns, which makes it the perfect secret weapon to aim at the Academy. "You have little tiny picture versus giant behemoth," reminds Bart, "And people tend to root for the underdog."
Guber is holding out hope that voters' memories extend far enough back to recall Robert Downey Jr.'s performance in Iron Man, or the mastery with which Christopher Nolan directed The Dark Knight.
"They're these huge studio pictures, and there's almost an antagonism
amongst the membership for voting for them," he observes. The hosts
agree that Heath Ledger would easily snare a posthumous Oscar if the
awards were left up to the public, but since that sort of honor hasn't
been granted since Peter Finch's prophetic performance in Network , it seems unlikely.
The most intriguing Oscar buzz surrounds performances that practically no one has seen yet, like Mickey Rourke's in The Wrestler and Meryl Streep's in Doubt.
Guber and Bart make a case for them as deserving underdogs in their own
right — Rourke is a comeback story, and Streep, despite her fourteen
nominations, has only won twice (alhough Bart suspects she'd appreciate
being acknowledged for Mamma Mia! instead).
Does a star or blockbuster in underdog's clothing have the same
appeal of a genuine dark horse contender? And does the public's desire
to root for whatever comes out of left field punish more deserving
movies that have had the misfortune to be wildly popular, as Bart
complains is often the case with documentaries? Let us know what you
think, along with your early picks for this year's Oscars, in the
comments.
Read More