Move Over Arnold! Dennis Quaid Is SciFi's Favorite Action Hero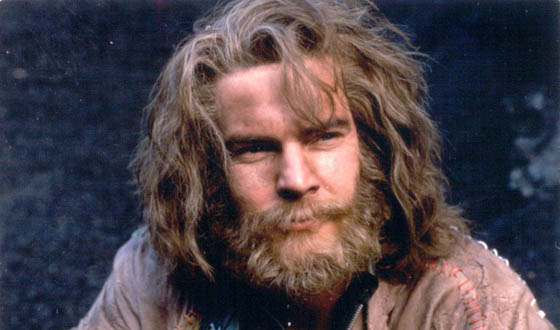 When you think of scifi's stalwart action stars, naturally you turn to men like Arnold Schwarzenegger, Sylvester Stallone and Keanu Reeves. But here's one that might not immediately come to mind: Dennis Quaid. Yes, he may be a go-to rom-com guy, but with a surprising number of high-octane futuristic adventures to his credit, Quaid happens to be one of the biggest scifi studs in Hollywood. Need proof? Read on.
Dreamscape (1984) – Quaid kicked off his scifi action career starring as Alex Gardner, a psychic entering dreams as part of a government funded program to cure the President of his nightmares. Seriously. So when a subject dies in his sleep of a heart attack, our boy Quaid suspects foul play and enters a psychedelic world of danger and action. Most of the heavy stuff takes place in dream worlds, but Quaid kicks so much butt that even Freddy Kreuger would think twice about messing with him.
Enemy Mine (1985) – In this 1985 classic Quaid kicks the action up a notch with space battles, aliens, and the hallmark of any good scifi, a strong metaphor. In this case it's racism, told through the story of astronaut Quaid who crash lands on a planet and has to cooperate with his equally marooned enemy to survive. Eventually Quaid resorts to diplomacy, but not before exercising his fists in some righteous alien justice. You know you've got a winning story when Star Trek rips it off for an episode of The Next Generation.
Innerspace (1987) – Innerspace is a classic, high concept scifi comedy in the best of '80s traditions. Dennis Quaid's Lt. Tuck Pendleton is miniaturized in a microscopic craft designed to travel through a living body. But amidst an attack on his laboratory he's injected into a hypochondriac (Martin Short) with hilarious consequences. Short and Quaid work together to fight off high tech thieves, a rapidly depleting oxygen supply, and some killer white blood cells while we learn waaaay more than we wanted about Martin Short's inner workings.
Frequency (2000) – It takes a particular type of movie to make a grown man cry, but take one to see Frequency and he'll be blubbering for his daddy in mere minutes. As a dead firefighter connecting with his own son (Jim Caviezel) by way of a time traveling radio signal, Quaid manages to pull on your heartstrings while fighting a vicious serial killer in two separate time periods. When he's not doing that, the dude is fighting fires. Do you know any other undead serial-killer-hunting firefighters? I didn't think so.
The Day After Tomorrow (2004) – As we learned with Frequency, nothing will stop Dennis Quaid from seeing his son — not even the end of the world. After a global disaster freezes most of the Northern Hemisphere, Quaid fights his way through treacherous conditions (and some very hungry wolves) to find his son (Jake Gyllenhal) in New York City. If you haven't seen Quaid outrun a fast-moving cold front (literally), you haven't been watching the right scifi.
Click here for a full schedule of Enemy Mine on AMC.
Read More