Joe Dante Delivers Horror Tongue in Cheek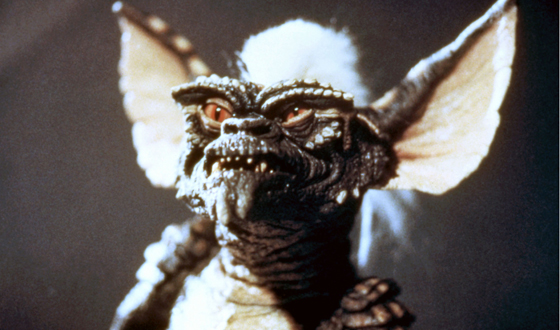 In terms of motion picture history, the '80s are viewed as a crass hangover to the artistic last gasp of True American Cinema in the '70s. This dismissal is cynical claptrap as film professor David Bordwell will tell you: The '80s gave us movies like the I ndiana Jones trilogy, E.T. , and Back to the Future . But then 1989 turned into 1990 and the joycore died. Steven Spielberg left E.T. behind and turned out his grab for an Oscar, Schindler's List . John Landis stopped making movies like An American Werewolf in London and started making… not much at all. Robert Zemeckis who directed Who Framed Roger Rabbit? , Romancing the Stone and Back to the Future gave us the more ponderous Contact . But the biggest casualty of the death of joycore was Joe Dante.
Dante was an exploitation film fan in the '70s long before it was considered cool. He wrote hundreds of bottom-feeding reviews for movie magazines before embarking on his epic trailerthon, The Movie Orgy, a four-to-six-hour (depending on who you talk to) mash-up of exploitation movie trailers. From there he slowly wormed his way into the industry, eventually directing Roger Corman's Jaws knock-off, Piranha , beofre turning out The Howling .
Full of gunky special effects, The Howling was smart horror with someone else's severed tongue planted firmly in its cheek. Dee Wallace played a traumatized news anchor sent to a bucolic retreat that turns out to be a New Age sanctuary for horny werewolves. The self-referential script was by John Sayles (who would later take a hike to the arthouse) but it was Dante who got all the attention for this hunk of horror and Steven Spielberg approached him about making Gremlins . And so (after Dante's brief contribution to Twilight Zone: The Movie ) was born a Christmas masterpiece.
There's no need to recount the plot, or even the rules
governing gremlins (don't feed after midnight, avoid water, no bright
light) because the merchandising of the cloyingly adorable Gizmo
drilled them into all our heads. But Gremlins is more than just
a loot-producer, it was one of the '80s movies that perfectly balanced
horror and humor. Released on the same weekend as Ghostbusters, it could throw a woman out a window and drive a snowplow through a screaming family's living room (Gremlins
was, in part, responsible for the advent of the PG-13 rating), and then
turn around and show drunk gremlins partying in a bar or watching a
cartoon. Nowadays, over-cautious studios want movies that let
the audience know in advance how to respond: The Texas Chainsaw Massacre
remake advertises its seriousness with loud, thumping booms;
comedies load '60s Motown on the soundtrack as their characters
frug. Gremlins delighted in giving you expectation whiplash, yanking the lever from comedy to horror like a drunk monkey.
Dante would go on to make a fistful of other minor classics, like Innerspace and Explorers , but he rang out the '80s with Gremlins 2: The New Batch,
a movie that is a detonation of this kind of humor/horror aesthetic and
a tombstone for the 80's itself. The studio wanted a soulless cash-in,
and a reluctant Dante was lured back with promises of a massive budget
and full creative control. The result is one of the most bizarre studio
pictures ever made. The gremlins attack New York this time and the
movie is full of ridiculosity: Hulk Hogan in a cameo, Robert Prosky wandering the movie dressed as Dracula, Leonard Maltin appearing to re-state his low opinion of the first Gremlins
before being murdered. The conventions of the film are lampooned by
characters in the film, gremlins get drunk, have sex with humans, grow wings, go on talk shows and torture Gizmo
with electric shocks. The best stunt is a moment where the gremlins
break the projector seemingly causing the film print itself to burn,
replicated on video with a new sequence where they seemingly make the
viewer's VCR malfunction.
Gremlins 2 wasn't a hit, in fact
it didn't do very well at all, but it stands today as a sort of Hail
Mary pass of the '80s scifi-humor-horror axis, a whimsical,
light-hearted period when movies were not only more fun, but were
allowed to be much more weird. Dante would try to recapture the magic
with Small Soldiers
in the '90s but the times had moved on and while the movie was
terrific, no one much cared. Nowadays he's making excellent, but very
cynical, horror TV (his Homecoming
is the best horror movie about the War in Iraq), but if you want to see
him do his now-forgotten thing both with masterful control, and then
again with no control at all, Gremlins and Gremlins 2 are still his best.
For a full schedule of Gremlins and Gremlins 2 on AMC, click here.
Grady Hendrix is one of the founders and programmers of the New York Asian Film Festival. He writes about Asian film for Variety at Kaiju Shakedown and should have found something better to do with his life by now.
Read More