Uncategorized
Flashback Five – The Best Clint Eastwood Roles You've Never Seen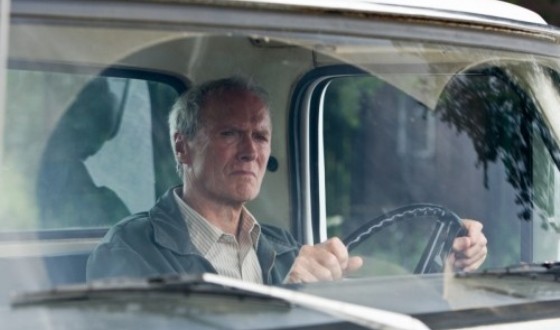 Could it be true that the upcoming Gran Torino will mark the end of Clint Eastwood's celebrated five-decade-long career as an actor? If we're to believe the beloved Oscar winner, it may be so. To honor this momentous changing of the guard, we thought we'd look back at some of Eastwood's finest roles as an actor — especially in movies that have been overlooked in the passage of time.
5. Chief Red Garnett, A Perfect World (1993)
One of the hidden gems in the Eastwood canon, A Perfect World has been rightly praised for Kevin Costner's work as the hair-trigger escaped convict who abducts a young boy in 1962 Texas. Watch Eastwood closely, though; Chief Garnett is one of the first Eastwood characters at the dimming of his youth (just the way Eastwood tips his hand to read a form tells us plenty). Even though he shows plenty of grit and determination in the chase, there's something wise and sad in his work as Garnett.
4. The Stranger, High Plains Drifter (1983)
One of Eastwood's earlier directorial efforts, High Plains Drifter is among the first revisionist Westerns — a wild mix of Federico Fellini and John Ford in which the spaghetti Westerns' conventions get explored and exploded. Eastwood, playing the mysterious Stranger, is brilliant — unhinged, unstoppable and unrelenting — but you can also see him mocking the nameless gunmen he'd played for Sergio Leone and other directors, even as he epitomizes them.
3. Cpl. John McBurney, The Beguiled (1973)
Eastwood is a physical actor — strong, stalwart, commanding — so it's interesting that one of his best roles has him immobilized by injury and forced to think and talk, rather than fight, his way out of trouble. In The Beguiled, Eastwood's injured Union soldier is taken in at a women's school behind Confederate lines… and has to seduce, flatter, cajole and plead to keep himself alive. Creepily intense even in its cheesier moments, The Beguiled is Eastwood like you've never seen him before: scared, scrambling and sexy.
2. Wes Block, Tightrope (1984)

A lesser-known cop thriller from Eastwood, Tightrope is a mix of police procedural and psycho-sexual thriller that works — and works superbly — thanks to Eastwood's portrayal of a conflicted cop dealing with a serial killer and his own hang-ups. Mixing right and wrong and sex and death, Tightrope is Eastwood's version of Vertigo — and Wes Block is a far more interesting cop than Dirty Harry.

1. Red Stovall, Honkytonk Man (1982)

Boozy, broken-down, sick — Red Stovall is unlike any character Eastwood played before or since, a battered drunk with a dream of making it as a singer at the Grand Ole Opry during the Great Depression. Red's not tough, taciturn or strong-but-silent, and yet Eastwood makes you believe in the old man and his crazed dreams, as well as his bond with young Whit (played by Eastwood's own son, Kyle). Honkytonk Man didn't fare too well at the box office because it showed audiences a very different side of Eastwood — which is exactly what makes it so good.
Five Honorable Mentions You Have Seen:
Agent Frank Horrigan, In the Line of Fire (1993). The bad guy played by John Malkovich bring out the best in Eastwood as he shows us the guts and flaws of an aging Secret Service man.
Hogan, Two Mules for Sister Sara (1969). Costarring Shirley MacLaine, this movie features the unsettling and unexpected pleasure of Eastwood being funny.
Harry Callahan, Dirty Harry (1971). It isn't just the first appearance of Eastwood's "Dirty" Harry Callahan; it's a great portrait in toughness, and it defined cop movies for decades.
Thomas Highway, Heartbreak Ridge (1986). This movie features Eastwood as a snarling, swearing, swaggering Marine Gunnery Sergeant; it ain't Shakespeare, but it's a lot of fun to watch.
Bill Munny, Unforgiven (1992). Eastwood's last Western let him take everything he'd learned over the years and turn it, sharp and mean, back on itself — his reluctant, repentant, retired ex-gunman is also an unhinged murderer.
Read More