Daily Scan for 12.25.08 – BBC Teases Doctor Who, Droids Go Dumpster Diving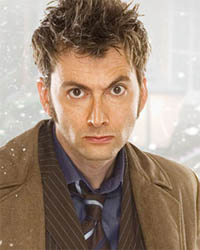 • The BBC teases the next Doctor Who special with some behind-the-scenes footage. Will the 11th Timelord be revealed? Find out today!
• Ballardian hosts a movie adaptation of J.G. Ballard's short story "The Sound-Sweep".
• Rolling on to the New Year, SF Signal continues its latest mind meld with The Best Genre Related Art Consumed in 2008. This time, the bloggers pipe up.
• This holiday season, please do not forget our nation's homeless droids. Please donate a spare bowl of motor oil, if you can.
• There is just an astonishing number of characters haunting this drawing of scifi superheroes of the 1970s, most of whom I would have preferred to never think of again.
• Every once and a while, it's a good idea to remind ourselves just how bad Batman comics were before the 1980s.
Read More