Daily Scan for 12.24.08 – Cameron to Direct Forbidden Sequel, Robbins to Play Iron Dad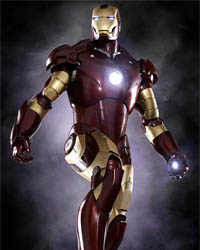 • Neil Patrick Harris would love to do Doctor Horrible 2, but warns not to wait with bated breath: Joss Whedon's dance card is full.
• James Cameron might step into the director's chair for Forbidden Planet 2. Based on the amount of time he takes to make a movie, we probably won't see it until 2200 — the year it's meant to take place.
• Tim Robbins will play Tony Stark's dad in Iron Man 2. It's hard to see the family resemblance between Robert Downey Jr.'s smooth playboy lothario and Tim Robbins, who looked old even when he was young.
• On the first day of Zombie Christmas, my true love gave to me, a mouthful of Virus Z.
• A papercraft papercraft Millennium Falcon of astonishing complexity.
• Any Thundercats film is sure to blow chunks, but Brad Pitt as Lion-O, Vin Diesel as Panthro and Hugh Jackman as Tygra? That's what I call an '80s nerdgasm.
• Another bizarre Iron Man 2 rumor: Jonathan Cho as the Mandarin? Uh, no. The Mandarin was in the first Iron Man already, guys. There's a reason the main terrorist's splinter cells were called "The Rings."
Read More