Daily Scan for 12.09.08 – Keanu Questions Klaatu, Fables Charms ABC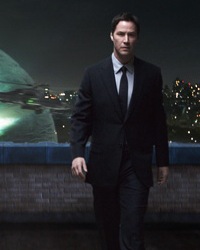 • When approached to play the new Klaatu, Keanu Reeves' first question was apparently, "Why remake The Day the Earth Stood Still?" Why, indeed.
• Wired notes that hard science oftentimes makes scifi shows more popular, meaning that contrary to Tim Kring's theory, not every TV watcher is an idiot.
• 25 Things We'll Miss About Forrest J. Ackerman. There's a lot of stuff here I didn't know, like the fact that he was the first person to show up at a scifi convention in costume back in 1939. We miss you, Uncle Forry.
• ABC has optioned Bill Willingham's excellent comic book series Fables for a pilot. This feels so right, you know it'll go wrong somehow.
• io9 reminds us there are indeed ways to purge mind-controlling brain slugs from our systems. I know I'm relieved.
• It looks like a Philip K. Dick biopic is on its way. The guy was certainly insane enough to make a compelling protagonist.
• I'm the final Cylon, you're the final Cylon, everyone's the final Cylon!
Read More