Daily Scan for 12.05.08 – They Live Lives Again, World War Z Saves Structure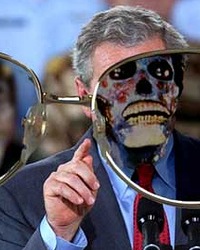 • Pushing Daisies producer Bryan Fuller, who left Heroes after the first season, is probably heading back. But can even he rescue the dying show at this point?
• remade . Somehow, though, I doubt it'll work as well in a recession when the Democrats are in power.
• SF Signal has another Mind Meld: How will scifi weather the recession? Quite well, I imagine: People like escapism, especially when they have no money and nothing to do.
• J. Michael Straczynski on World War Z: "We want to keep the plot structure," more or less. God, why?
• io9 gives us the many heads of Boba Fett. The Fettster never gets old.
Read More