Daily Scan for 12.02.08 – TR2N Gets Renamed, Heroes Gets Wil Wheaton?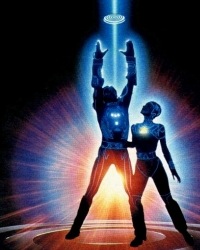 • Greg Grunberg, who plays the fat psychic cop on Heroes, twitters to Wil Wheaton, "We need you to cameo on Heroes." A love story between the most loathed characters on two scifi shows? Sign me up.
• This fantastic animated short — 1983's Skywhales, about a fictional race of aliens on a gas giant — is really worth the watch.
• Tron 2 is getting renamed. Good. TR2N was stupid. I'm not a big fan of film titles that require counterintuitively pronounced numbers-as-letters. The new title TRZ, however, might be even worse.
• Slice of SciFi reviews Orson Scott Card's newest Ender novel, Ender in Exile. They like it quite a bit. I'm a bit wary after the last two Ender novels, but presumably Card has learned his lesson by now.
• It's DJ Spock!
• io9 articulates something I'd basically been assuming since the Battlestar's third season: No final Cylon will be good enough. They shouldn't try to fake us out. Just say "Adama's a Cylon." Yes, everyone will see it coming, but it will resonate more than a surprise revelation of a no-name character.
• Some great robot art by Barnaby Ward.
Read More