Daily Scan for 12.01.08 — Battlestar Is Teased, Gattaca Is Streamed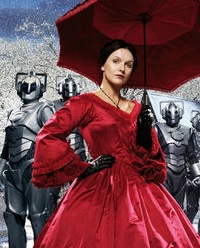 • The latest cover of the Radio Times shows a would-be Doctor Who with dramatic aplomb.
• io9 lists the great apocalypse novels of pre-golden age scifi. But if you ask me, "golden age" is a pretty nebulous distinction.
• Intel of all companies has leaked some new info about J.J. Abrams' upcoming Star Trek reboot, including a sneak peak at James Kirk's father's ship.
• stream it legally for free over at Crackle. As a short man, I still fantasize (and freak out) about Ethan Hawke's leg-lengthening scene.
• Battlestar Galactica Season 4.5 is rapidly approaching, and they are now starting to tease final plot developments at the official site. Expect nothing of real import, but for us die-hards it makes for some good lip chewing.
Read More