Classic Ten – Greatest Original Soundtracks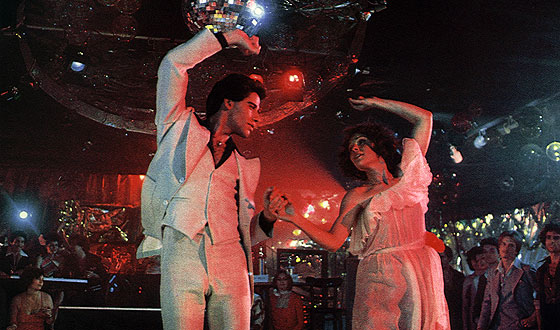 When choosing the classic ten greatest original soundtracks, we selected only albums comprising individual songs by one or several artists, rather than original instrumental scores. The difference is significant: Whereas an original score, such as John Williams for Jaws or Star Wars , merges with the movie's visuals to create an additional sensory layer, individual songs can comment on the action or make their own statement — and sometimes both at once. The best soundtracks, like these that follow, provide not only something to hum along to but also additional information.
10. Singles (1992)
Singles vividly captured the Pacific Northwest grunge scene of the early '90s. Its soundtrack merged grunge obscure (Pearl Jam's couple of early outtakes), popular (the Screaming Trees' "Nearly Lost You" and Alice in Chains' jolting opener "Would?") and epic (Mother Love Bone's "Chloe Dancer/Crown of Thorns" and Smashing Pumpkins' feedback-laced closer "Drown"). From Paul Westerberg's pop ditties to Soundgarden's sonic caterwauls, Singles celebrated the exploding Seattle scene with eclecticism and passion.
9. Pat Garrett and Billy the Kid (1973)
By 1973, some considered Bob Dylan a relic; he hadn't recorded a new album in three years and was more than seven years removed from the height of his pop cultural dominance. While Pat Garrett was just about as unhappy a production as could be, the movie — in which Dylan also co-starred — became the launching pad for the songwriter's mid-'70s comeback. His gorgeously moody soundtrack, topped by the plaintive "Knockin' on Heaven's Door," comes from a personal place, making an elegy to gunfighters long vanished feel absolutely contemporary.

8. Superfly (1972)
The distinctive funk-soul grooves Curtis Mayfield composed for this blaxploitation classic perfectly complemented the movie's narrative, especially in songs like "Freddie's Dead," "Give Me Your Love (Love Song)" and the endlessly sampled "Superfly." But Mayfield also subverts Superfly with lyrics that comment on and critique the characters, who are otherwise glorified in the movie. Superfly may have been blaxploitation, but its soundtrack is the furthest thing from superficial cool.

7. Nashville (1975)
Any album with contributions from Karen Black, Gary Busey
and Henry Gibson has to be at the very least interesting. What
makes the soundtrack to Robert Altman's epic panorama of America's
country-music capital really special is its collaborations: The
movie's eccentric stars wrote many of the songs for their own
characters, giving Nashville a parodic, slightly
askew, fictional Southern music catalogue, led by Keith Carradine's
pleading ballad "I'm Easy," which won the Academy Award for Best
Original Song.
6. One from the Heart (1982)
Francis Ford Coppola's most
ambitious movie, One from the Heart was a big-budget soundstage musical experiment that left
the director in financial ruin. Thus the movie's original soundtrack, by
Tom Waits and Crystal Gayle — in separate, smoky jazz numbers and in
glorious noirish duets, post-modern yet ageless — not only speaks to
the travails of the in-and-out-of-love couple played by Federic Forrest and Teri
Garr, but also has the sad, nostalgic feeling of Coppola's artistic Waterloo

5. Shaft (1971)
"They say this cat Shaft is a bad motherf—er." "Shut your mouth!" With its persistent hi-hat rhythm, sexy wah-wah guitar
riff, soaring, Bond-esque strings and cooing female back-up singers, the late Isaac Hayes' "Theme from Shaft" deserves
enormous credit for making Gordon Park's movie the landmark it is.
"Theme" is so recognizable that many forget there's an entire double
album behind it, one which hit the Billboard chart's top spot and
hung around for more than a year, cementing Hayes' place as the
preeminent soul artist of his time.

4. The Wizard of Oz (1939)
Where to begin? "Somewhere Over the Rainbow," "Ding-Dong! The Witch Is Dead," "Follow the Yellow Brick Road," "If I Only Had a Brain,"
"We're Off to See the Wizard" — all classics, all impossible to separate from the success of the 1939 classic The Wizard of Oz.
Harold Arlen and E.Y. Harburg deservingly won an Academy Award for
"Rainbow," which has since gone on to become one of the greatest
American standards. Incredible to think it was almost left out of the
movie — what would the adolescent longing of Dorothy Gale be without
it?

3. Saturday Night Fever (1977)
The top selling album of all time for more than half a decade, the soundtrack to Saturday Night Fever
should sound dated more than 30 years after the
peak of disco. Yet in all that time, it has never even come close to
feeling antiquated. That's because the Bee Gees, who became the
mainstream's gateway to music originating in gay and black subcultures,
saturate SNF with megahits like "Stayin' Alive," "Night
Fever" and "You Should Be Dancin'," glittery, groove-heavy,
falsetto-charged siren calls to the dance floor which John Travolta electrified on the screen.
2. A Hard Day's Night (1964)
In 1964, the Beatles were already such a juggernaut that they could have
phoned in their debut film and soundtrack and it still would
have been a hit. Instead they enlisted bright young director Richard
Lester, made a zany comedy that might have made the Marx Brothers
proud and produced the first masterpiece album of their early phase. Anchored by the Number One single title track and "Can't Buy Me Love," A Hard Day's Night
is the only Beatles album to exclusively feature Lennon-McCartney
compositions, and with the two stars at the top of their songwriting
game, it is not only "all killer, no filler," but a perfect
complement to their big-screen triumph.
1. Purple Rain (1984)
At the height of his stardom, the aggressively ambitious artist known again as Prince composed some of the best material of his career, weaving a tumultuous and triumphant autobiographical narrative into what would become a new-wave funk answer to A Hard Day's Night. The soundtrack to Purple Rain yielded five hit singles, including the catchy, yet tortured, "When Doves Cry." But it's the nearly nine-minute title track, a heartbreaking spiritual that is the movie's literal showstopper, the ultimate melding of music and film.
What movie has your favorite soundtrack?

Read More