Because Monster's Ball and Ghost Town Should Be Horror Titles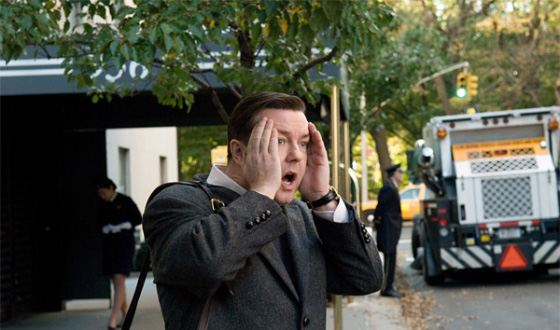 Monster's Ball and Ghost Town Should Be Horror Titles" width="560″/>

Sadly, not every movie title is as wonderfully to-the-point as Midnight Meat Train or Thir13en Ghosts . (You pay to see thirteen ghosts, and thirteen ghosts is what you get.) A great number of movies with titles that seem to suggest a non-stop screamfest are actually comedies or dramas. Let's take a look at a few of the movies whose titles left us more confused and disappointed than petrified.
Lake Placid ), so it's especially disheartening to discover that the chilling title of Kevin Spacey's 1997 crime film is just another heavy-handed metaphor. Even worse, as bad guy William Fichtner explains, the titular alligator is actually a weakling that regular gators sacrifice in order to attract their prey. So not only does the movie lack any gruesome albino gator action, it also makes fun of the poor creatures.
Ghost Town (2008)
Though it's the only movie on the list to actually feature the supernatural, this 2008 Ricky Gervais comedy fails to explore the inner-workings of a town or municipality populated entirely by spectral apparitions. If such a town existed — one filled with ghosts who insist that you fulfill their every otherworldly whim — it would be terrifying, and not side-splittingly hilarious.
The Amityville Horror or House. Would it have killed the filmmakers to conjure up some deadly sandstorms or ghostly fog around the film's titular domicile? Imagine what John Carpenter could have done with this one.
I Love You to Death (1990)
Sure, Lawrence Kasdan's comedy is about a wife (Tracy Ullman) plotting to kill her philandering husband (Kevin Kline). But the title suggests a much scarier film, perhaps something about a dashing serial killer who dispatches his victims through the sheer power of his lovemaking.
Jack the Bear (1993)
Those expecting to see a horrifying bear/human manimal terrorizing helpless townsfolk were sorely disappointed by this 1993 Danny DeVito tearjerker. The "bear" in the title is again sadly metaphorical, a reference to DeVito's widowed father playing papa bear to his motherless children. So OK, Jack is a late night horror movie TV host,and one of the kids is kidnapped — the movie still fails to scare the way you want it too.
Monster , about a real-life monster, not the fun kind.)
Ride With the Devil (1999)
Taking any sort of journey with Satan would certainly be no picnic. But a horse ride? He's definitely kicking you off your horse with his cloven hoof. Alas, this was actually a Civil War-era western, the devil of the title referring to uneasy alliances made during wartime. For scares,you'll have to seek out costar Jewel's book of poetry.
The Rocky Horror Picture Show (1975)
Let's pretend for a moment that you know nothing about the movie. You're brought into a theater expecting a chilling tale of a picture show that kills whoever watches it, like The Ring , only this time starring Sylvester Stallone. Instead you're doused with water, covered in toilet paper and rice, and repeatedly called a "virgin." Even worse, the entire audience won't stop yelling at the screen and dancing around in their underwear.Rarely has a movie title so grossly misrepresented its theatrical experience.
She-Devil (1989)
The devil has taken human form — and she's Roseanne Barr? Instead of giving us some creepy demonic possession and head-spinning, She-Devil just delivers dated jokes about the war between the sexes and Meryl Streep camping it up as a cheesy romance novelist. Even the reliable presence of Ed Begley Jr. can't make up for the false advertising on display here.
Tyler Perry's The Family That Preys (2008)
Everything about this title screams horror, from it's creator presentation (ala Clive Barker's Hellraiser )to the pun which seems to suggest a twisted familial unit that both attends regular prayer meetings and preys upon unsuspecting victims. Alas, it's not about a monstrous family of black widows — it's just another Tyler Perry dramedy. Even the presence of Kathy Bates fails to bring anything extra scare-wise.
Can you think of other movie titles that "scream" horror despite notactually being horror? Leave your suggestions in the comments.
Read More