American Cinematheque – A Bleeping Tribute to Samuel L. Jackson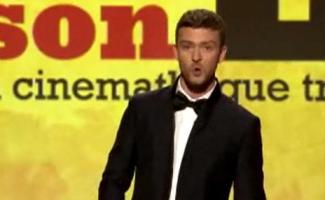 Samuel L. Jackson's friends in Hollywood are clearly inspired by his tough-guy persona. Watch as Justin Timberlake, Al Pacino, and others let fly with a string of bleep-worthy praise. If you want more of Samuel L. click here to check out photos and his greatest lines, rank his best movies, and take the trivia challenge.
AMC airs the full ceremony tonight, Tue., Dec. 9 @ 10 PM | 9 C. Click here for full schedule.

Read More