Succumb to the Crazy Pleasures of the 8th, 9th and 10th Chapters of Friday the 13th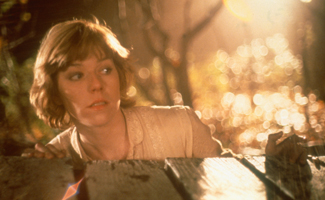 Toward the end of its long run, the Friday the 13th franchise tried to export Jason to the most harsh and unforgiving wastelands imaginable — places like hell (Jason Goes to Hell: the Final Friday), outer space (Jason X), and New York City ( Jason Takes Manhattan ). Filmmakers seemed to think that audiences would tire of the same old Crystal Lake killfests, though it's hard to tell why, since Fridays V, VI and VII all pulled in about the same amount of cash. It's a shame that fans mostly rejected these late attempts to riff on the Friday mythos, because they're actually pretty ambitious: The contortions of logic required to make such a far-fetched premise feel even remotely connected to the storyline of the original movie are truly dazzling to behold.
In Jason Goes to Hell, for instance, Jason is pursued by the
FBI and bounty-hunters, and, if you catch sight of his greasy black
heart, the thing will hypnotize you into eating it. Like it's
predecessors, it entertains — as long as you don't overthink it — but
fans interpreted the storyline as an insult to their intelligence. No
wonder the Friday remake
has so much buzz around it: For the first time in years, audiences
won't have to use magical thinking caps to figure out what the hell is
going on.
If this return to back-to-basics storytelling succeeds and the franchise is born anew, movies like Final Friday and Jason X
become even stranger curiosities than they already are. Once the faith
of Jason's public is restored, hopefully they'll allow themselves to
enjoy the last few super-extreme sequels in retrospect. After all, who
knows how long it'll be before Jason gets to go somewhere interesting
again?
For a complete schedule of Jason Goes to Hell: The Final Friday, click here.
Read More