SciFi Dept – The "Barbarella" and Other Space Age Cocktails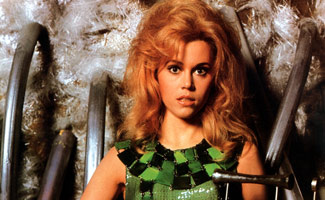 Barbarella and Blade Runner aren't just scifi classics — they're potent intergalactic potables. Kevin Maher reveals the recipes for beverages inspired by some of your favorite scifi films. Who would've guessed that King Kong was so kid-friendly, or that Darth Vader's dark powers were fueled with Jagermeister?

Movies mentioned in this video:


• Barbarella
• Blade Runner
• King Kong (1976)
• Soylent Green
• Star Wars
Want more? Click here for additional SciFi Dept. videos.
Read More