Ron Howard, Brian Grazer and the Frost/Nixon 'Experiment'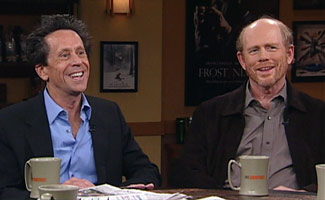 Ron Howard's commitment to make a movie of Frost/Nixon (with the play's stars Frank Langella and Michael Sheen) wasn't as intuitive for producer Brian Grazer. He had to be convinced that a 30-year-old story could be appealing to contemporary audiences who weren't there when it happened.

Want more? Click here for additional Shootout videos.
Read More