Never Mind Rocky – Every Sports Movie Hero in Philly's a Fighter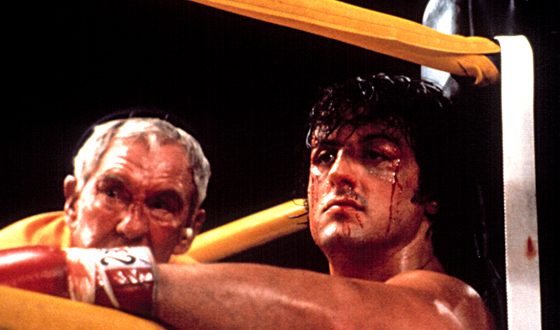 Philadelphia, the "Birthplace of America," has a rich history of underdogs. It's an identity that dates back to the city's pivotal role in the Revolutionary War when scrappy colonials rebelled against their all-powerful British motherland. In the movies, Philly is also depicted as a breeding ground for Davids ready to do battle with Goliaths, the most memorable example being Rocky . Taking full advantage of his setting, Rocky's titular pugilist runs up the steps of the Philadelphia Museum of Art to train for his bout against the undefeated heavyweight champ, Apollo Creed.
But the athletic long shots of Philly are hardly limited to the Rocky franchise. For instance:
• Mark Wahlberg, as Vince Papale in Invincible , slings drinks at a local watering hole. Dismissed as a 30-year-old washout by a wife who leaves him, he goes on to nab a walk-on spot on his hometown team, the Eagles. Based on a true story, Papale went on to play three seasons in the NFL.
• In Pride , also based on a true story, Terrence Howard, as Jim Ellis, trains the city's first team of African-American swimmers, introducing his charges to a sport long dominated by whites. Set in the 1970s, Ellis and his team battle racism, bureaucracy and a broken social system all the way to the state championship.
• And in a more literal example of the "underdog" idea, the mockumentary Best in Show takes place at the fictional Mayflower Kennel Club Dog Show of Philadelphia. Norwich Terrier Winky, despite not having the pedigree and advantages of its fellow competitors, rises above to take the event's top prize.
The city's come from behind status isn't just limited to the big screen, but on the playing field as well. Philly hadn't won a major pro championship since the 76ers clinched the NBA title in 1983… until last week! With its first World Series win since 1980, Philly outshone its old rep as the first team to record a 10,000 game losing streak. Undoubtedly, a movie version of the comeback is around the corner.
For a full schedule of Rocky on AMC, click here.
Read More