Daily Scan for 11.25.08 – James Marsters Fights Bugs, Wonder Woman Is a Man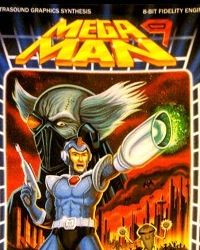 • Tim Blake Nelson says he's totally ready to play The Leader in The Incredible Hulk 2. I'm sure his ambivalence was the only thing holding up the project.
• James Marsters fights giant vicious alien bugs that gorge themselves on uranium deposits in an Old West town? Sign me up.
• Presenting the new, male Wonder Woman. Somewhere there's a small subset of transgendered comic book fans that couldn't be happier. The rest of us? Not so much.
• Megaman: The Film has got to be the ultimate fan movie.
• Scifi artist Jon McCoy does some excellent art, including a great Frazetta-like cover for John Carter of Mars.
• Harlan Ellison and J. Michael Straczynski argue about whether you should say "scifi" or "science fiction." For once, I agree with Ellison.
• In between head shaving sessions, Jeff Bridges took some really artful pictures on the set of Iron Man.
Read More