Daily Scan for 11.20.08 – X-Men Goes Gossip Girl, Batman Goes Grayson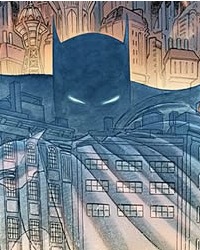 • The O.C., Gossip Girl and Chuck creator Josh Schwartz will be writing the next X-Men movie, which will focus on the younger mutants. Well, anything's better than Brett Ratner.
• The scribes behind Disney's The Chronicles of Narnia movies will be writing Captain America — presumably not as a Christian allegory.
• Over at SFSignal, Jay Garmon has some great Web 2.0 ideas on how to save scifi and fantasy magazines.
• Rudy Rucker talks about the early days of cyberpunk. I'd really like a renaissance: Steampunk is just so played out.
• Stan Lee has been awarded the National Metal of the Arts, the nation's highest honor for artistic excellence.
• What's the deal with Batman? Is he dying again? Either way, it seems all but certain Dick Grayson will once more assume the mantle. Ugh.
Read More