Daily Scan for 11.12.08 – A Tribute to Forest J. Ackerman, What If The Matrix Ran on Windows?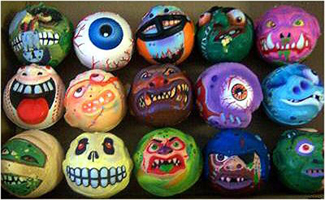 • There's a new Watchmen featurette, this time featuring the Silk Spectre… who is surprisingly delicious for a past-her-prime superheroine.
• It looks like we might get the real Babylon A.D. when it comes out on DVD. Of course, will the real version be any better?
• io9's list of the day: Twenty classic toys that aren't movies. Oh, man, I want a Mad Balls movie.
• A beautiful tribute letter to Forest J. Ackerman.
• J. Michael Straczynski totally shoots down the rumor that his Forbidden Planet remake will be a quasi-sequel, or retro at all.
• The most demented scifi novel of all time:
"Long story short, the girl who smells like lemons uses the hero's
synthetic skin ("light skin") to transform his face into a grotesque
clown face, with a giant red nose (that makes rude noises), pale skin
and weird hair. No matter what he does, he can't change his face back
or get rid of the clown paint. Afterwards, he keeps noticing how nice
her hair is, over and over."
• College Humor asks: "What if The Matrix ran Windows?" Predictable jokes, flawlessly executed. Love the appearance of Clippy.
Read More