Daily Scan for 11.11.08 – A Breakdown of SciFi Romance Novels, No Alien Squid in Watchmen?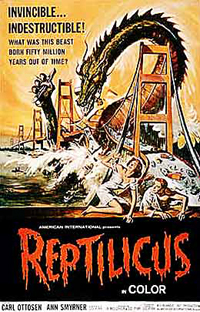 • Cinemacom features 80 great posters of not so great scifi movies from the '50s.
• J. Michael Stracynzski's Forbidden Planet remake will be more of a "complementary piece," acting as if Altair 4 didn't blow up at the end of the movie. A sequel, almost!
• I will say this for Terminator Salvation: The murderous monsters designs are great.
• One thing we can apparently see in the new Star Trek trailer: Uhura topless.
• Robot Chicken's Empire Strikes Back pastiche episode is looking good and SF Signal has a round-up of some of the released clips.
• io9 lists the spacesuit-ripping sexcapades of scifi romance novels. Hey, there's Fabio!
• Watchmen fans, prepare to wail and gnash your teeth: Zack Snyder has eliminated the alien squid from the ending. Apparently, in a movie about naked blue supermen, a giant squid is just too unbelievable.
Read More