Daily Scan for 11.10.08 – Turkey Sues Christopher Nolan, Get Your Own Bruce Campbell Doll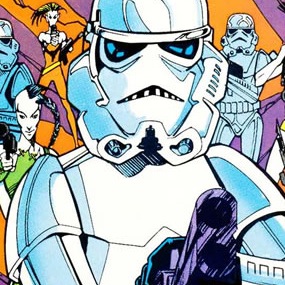 • The director of the Captain America movie has been named, and it is Joe Johnston.
• How odd. The city of Batman, Turkey is suing Christopher Nolan for royalties from The Dark Knight. "The royalty of the name 'Batman' belongs to us … There is only one Batman in the world. The American producers used the name of our city without informing us," says the mayor. Indeed!
• Own your own bonafide Bruce Campbell doll!
• Oh, sure, the Empire's been defeated, but io9 reminds us of Star Wars second best bad guys: the Nadai, introduced into the Marvel Comics Star Wars series after Return of the Jedi.
• Sure, he's always talking about a third film, but it's always nice to hear Danny Boyle reiterate that he'd like to direct 28 Months Later.
• A book about Batman in Japan
during the zeitgeist of his popularity in the mid-'60s looks
fascinating, but is sparking some major criticisms for intellectual
theft… and the author's weaselly self-justifications aren't helping
matters any.
Read More