Daily Scan for 11.06.08 — Gort Is Unmasked, Crichton Is Departed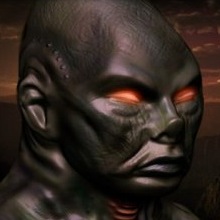 • Bethesda's recent post-apocalyptic RPG, Fallout 3, has the awesomest backpage advertisement.
• Uh, what? This is the face of the new Day the Earth Stood Still's Gort?
• This is pretty rough: Michael Crichton, noted science fiction author of Jurassic Park and The Andromeda Strain, has died of cancer. What a pity — he had more than a few scifi books still in him.
• Simon Pegg urges a return to traditional zombie values.
• SF Signal asks if Heroes can be saved. I answer, No.
• So now that David Tennant is retiring from the role, who will be the next Doctor Who? I'm hoping for a return to the old and ugly Doctors of yore.
Read More