Daily Scan for 11.04.08 – Batman Rests in Peace, Robocop Is Resurrected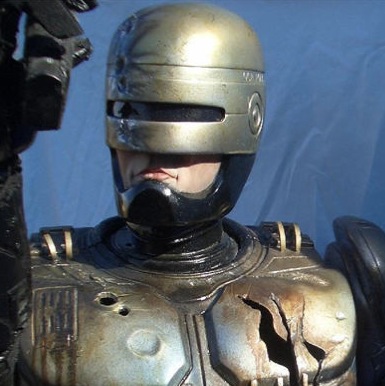 • John Daly, the producer of scifi classics like has died .
• Still undecided on McCain and Obama? Consider who would be most fit to lead when Mars attacks.
• io9 has a write-up of the utterly absurd Batman RIP. Comic book publishers are just stupid enough to push a plot like this through.
• Darren Aronofsky talks the Robocop sequel, and okay — it is definitely not a sequel.
• Heroes is basically dead: NBC just fired two of its showrunners, which is not surprising considering one of them refused to admit Season 2 sucked.
• Oh God, not again: Another Planet of the Apes remake.
• J. Michael Straczynski of Babylon 5 fame will write the new Forbidden Planet remake.
• SF Signal posts the nine best lines from Plan 9 from Outer Space. And by best, of course, we mean worst.
• Okay, it's a little late for Halloween, but there's always plenty reason to gawk at semi-clad scifi vixens.
Read More