Could Wanted's Mark Millar Be the Next Frank Miller?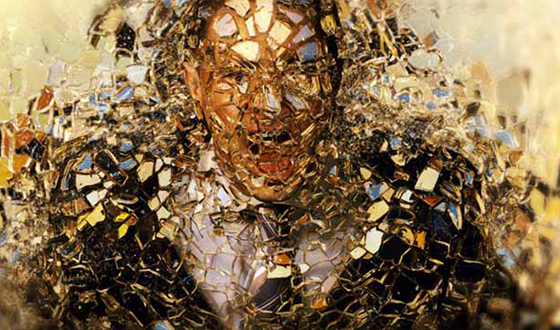 Wanted's Mark Millar Be the Next Frank Miller? " width="560″/>

It seems like only yesterday that Frank Miller ( Sin City , 300 ) was anointed Hollywood's hottest comic book creator-turned-filmmaker. But then the bloom started to fade: Sin City 2 got delayed, and bad buzz began to swirl around Miller's upcoming adaptation of Will Eisner's The Spirit. While Miller's value has dipped, another similarly named comic book writer appears to be poised to take his place. Here's why you might soon be seeing Mark Millar's name splashed across movie posters.
Bringing Edge to The Avengers
Frank Miller's classic Batman: Year One greatly inspired Batman Begins and The Dark Knight, and Millar looks to be having the same effect on Marvel's upcoming Avengers film. Millar's hit series, The Ultimates
— an alternate take on the famed superhero team set in Marvel's
reader-friendly Ultimate universe — set up several key concepts that
are likely to be used in the upcoming Avengers film. (One already has:
Samuel L. Jackson as Nick Fury is based on the Ultimates
depiction of Fury as the super cool actor.) Hopefully that means the
gritty political themes Millar incorporated into the series will also
make to the big screen. Turning Marvel's iconic heavy hitters (Cap,
Iron Man, Giant Man, and The Wasp) into a government-sponsored strike
team embroiled in the war on terror made for the some of the most
compelling Avengers stories to date.
Getting Him While He's Hot
Just as Frank Miller introduced crime noir and the historical epic to
comic book movies, Millar's genre-dabbling work pushes boundaries. New
photos from the set of Kick-Ass,
Millar's ultra-violent take on the teen superhero genre, already have
the Intertubes buzzing that it could be the most extreme comic book
movie to date. (It will definitely be one of the most teen-friendly,
with a hot young cast that includes stars from Superbad and Sex Drive… and Nicolas Cage.) That Kick-Ass is getting the big screen treatment only four issues into its run, and that the soldiers-with-powers series, War Heroes,
was optioned before the second issue even hit shelves, just underscores
how hard Hollywood has fallen for Millar. And then there's Wanted,
a sleeper box office hit this past summer. A sequel is already in the
works, and looks to be introducing a larger, more global cast of
assassins. (Though not with superpowers, as Millar originally intended.
Also, if you're expecting Angelina to rise from the grave, don't hold your breath.) Teen superheroes, war allegories, testosterone-fueled assassin epics — Millar's got it covered.
Sparking Controversy
Frank Miller's recent hit-and-miss output (the over-the-top violence and "I'm the G-damn Batman!" pronouncements in his All-Star Batman have polarized fans) and his Sin City-ized adaptation of The Spirit have
turned the once beloved auteur into a controversial figure in the comic
book industry. Millar is also no stranger to controversy, be it from
his envelope-pushing stories or the persistent lateness of his books.
He's also a tireless self-promoter, pumping up fans for projects that
never materialize. Take for instance news of his work on the next Superman movie
— entirely generated by Millar himself.
While he may very well be
involved in a Superman reboot, no official announcement has been made,
and Superman Returns
duo Bryan Singer and Brandon Routh both appear to be attached to the
franchise. Millar's claims that he's working with a "big name action
director" on a three-movie epic seem more than a little fishy. I highly
doubt Warner Bros. will go for his plan of filming the sequels as an
eight-hour saga, split over three movies to be released a year apart.
Superman just isn't on the commercial level of, say, Harry Potter or The Lord of the Rings these days.
For now though, Frank Miller best watch his back — Mark Millar's
creator-owned projects are making him an industry force to be reckoned
with.
When not writing, Nick Nadel is in line at the comic book store
alongside the other geeks, er, fans of speculative fiction. His most
prized possession is a 1960s Batman comic wherein the Dynamic Duo are
trapped inside a fortune cookie factory. He lives in Brooklyn and
updates his aptly named website (nicknadel.com) with comedy writing and videos.
Read More