America Likes Its Cowboys Strong and Silent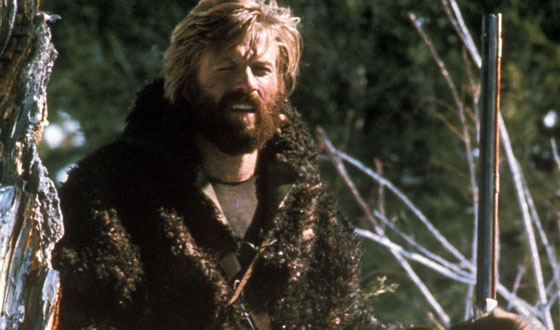 From John Wayne's clipped delivery to Heath Ledger's mumbling Ennis del Mar, cowboys tend to be more at ease with the natural world than with their fellow man — at least, in del Mar's case, until the tent flap is closed.
Blame The Great Train Robbery , from 1903, which many consider the first Western. The gunfighters had no other choice than to keep quiet: With sound yet invented in films, these desperadoes talked with their six-shooters. In the iconic final shot, a gun was fired at the camera, terrifying unsuspecting audiences of the time.
At the dawn of the sound era, the Wild West remained a land where suspicion arose in direct proportion to a man's word count. Run off at the mouth and you were likely a snake-oil salesman, a preacher, or (worse yet) a city slicker — one multisyllabic noun away from getting tarred and feathered!
The strong-and-silent tradition reached its pinnacle in Clint Eastwood's spaghetti Western performances, in which his disdain for words extended to his own name. But his silence was also a perfect foil for Sergio Leone's operatic storytelling. (Watch the director's mesmerizing opening to Once Upon a Time in the West : the whine of a windmill, the drip of water, and the buzz of flies are all that can be heard.)
But sparse dialogue doesn't preclude emotional resonance. As John Ford proved, rugged landscapes can have a poetry all their own. The same is true in Sydney Pollack's pastoral Jeremiah Johnson . Robert Redford, the shaggy, laconic mountain man of the title, lives a Spartan life, but the beautiful landscape — filmed on Redford's recently acquired property in Sundance — is all that's needed to tell this tale of man pitted against nature.
For a full schedule of Jeremiah Johnson on AMC, please click here.
Read More