Vincent Price's Legacy Lives on in Vincent Price Presents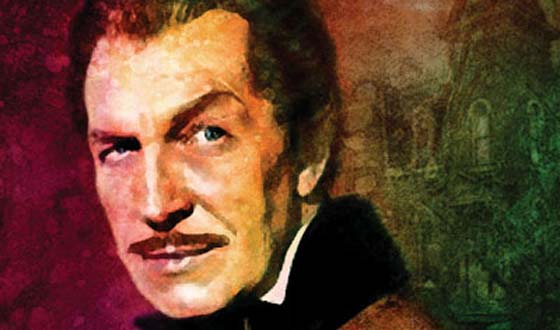 Vincent Price Presents" width="560″/>

After the success of their Ray Harryhausen comics, Bluewater wanted to work with another movie legend. Who better than Vincent Price? And so, the Hollywood horror icon that haunted moviegoers in 3-D productions like The House of Wax (1953) and the first version of The Fly (1958) is now haunting comic book readers in Vincent Price Presents with a little help from artist Joel Robinson and writer Chad Helder.
It's a fitting tribute: Having the master of macabre haunt a new generation of horror fans posthumously. The new series features Price in a myriad of roles including host, muse, background player, and protagonist. Plus, Bluewater is developing sequels to some of his films — all with the permission of The Vincent Price Estate which is gearing up to celebrate the star's 100th b-day in 2010.
To learn more about other comic books turning into movies or vice versa, check out this photo gallery. For more info about this and other horror comics, go to ComicMonsters.com.
Read More