Think the Technologies in Eagle Eye Are Far-fetched? Think Again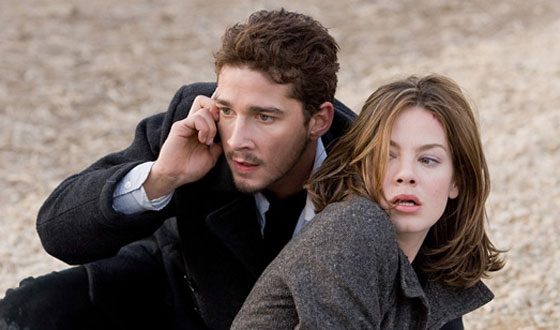 Eagle Eye Are Far-fetched? Think Again" width="560″/>

The consensus over at RottenTomatoes.com is that "Eagle Eye is a preposterously plotted thriller." Mike LaSalle, writing for the San Francisco Chronicle last week, agreed: "The power of the unseen voice is so complete that it verges on ridiculous. The movie, at times, threatens to slip into farce."
Perhaps director D.J. Caruso went too far when he included a scenario in which a car is put on cruise control via satellite. But current developments in identification technology make this Shia LaBeouf thrill ride more than a paranoid science-fiction entertainment.
Consider Iris on the Move, a high-tech I.D. tool currently in use at several secure government facilities. As people walk through a door frame-like apparatus, the technology identifies them via eye scan. According to the Sarnoff Corporation, which created the IOM tool, the program can verify up to thirty people per minute. It can even finger people wearing prescription glasses or sunglasses. And there's a drive-through version that identifies people in cars.
"Current biometric ID systems take too long to identify people in high-traffic areas and cause long lines to form at checkpoints," says Doctor Don Newsome, president and CEO of Sarnoff. "The IOM technology makes it easy to set up iris-scanning checkpoints that are as reliable as other biometric-based options, but quick enough to keep lines moving rapidly." The company is also involved in real-time video processing for surveillance.
Now, does it really seem inconceivable that a villainous voice is tracking Shia LaBeouf — in real time — in Eagle Eye? When the IOM system is set up throughout the country, the movie's tagline — "If you want to live, you will obey" — will be one step closer to reality.
Read More