The Rob Zombie Interviews – Kane Hodder (Jason Goes to Hell)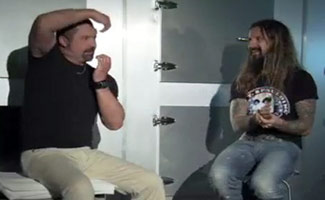 In the final interview of five, Rob Zombie talks with Kane Hodder, Jason from Jason Goes to Hell: The Final Friday and the only man to play Jason more than once. Hodder describes his movie dream-kill and the unique way in which he pleases rabid fans.

Want more? Click here for additional Rob Zombie interviews.
Read More