Weak Dollar Got You Down? Travel Vicariously Through Tom Cruise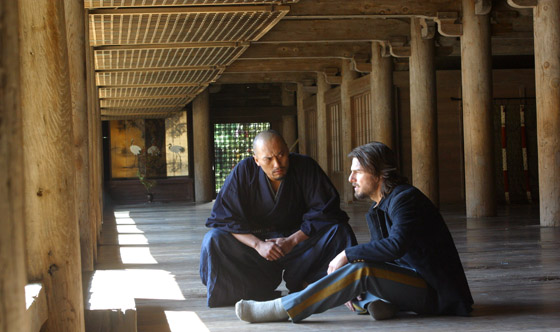 Panasonic is confident people will continue buying flat-screen televisions as the economy slows. The reason being: In a time of crisis, consumers stay home. "When things are not going so good they tend to cocoon," says Robert Perry, an executive at the company. "They might cancel the vacation, but they will still have a TV for family enjoyment." If Panasonic is right, people will be escaping with Hollywood heavyweights like Tom Cruise and watching films set overseas to getaway.
There is one bit of good news: Last week, the dollar rose to its highest level in more than a year against the euro, the Canadian dollar and several other currencies. But the rising dollar won't help those with tickets to Japan: According to The New York Times, the yen is the only major currency to rise in value against the dollar in recent weeks. Those travelers might be better off staying home and watching The Last Samurai.
Their tour guide will be American soldier, Nathan Algren (Tom
Cruise), who knows nothing of Japan's culture or customs when he first
arrives. With him, they'll learn about the Samurai and the country's
customs around 1876. They'll see traditional Eastern clothing by costume designer Ngila Dickson
and hear traditional Japanese instrumentation in Hans Zimmer's score. A
testament to the film's authentic portrayal of the country comes from
the fact that it did better at the box office in Japan than it did in
the United States. There's only one problem: The film was shot in New
Zealand — but thanks to the magic of CGI, viewers will still see Mount
Fuji.
Take a trip with Tom. For a full schedule of The Last Samurai on AMC, click here.
Have you had to cancel your travel plans? Will movies help you make it through this difficult time? Comments open below.
Read More