Scream Queens Survive the Killer But Which One Should Live Forever?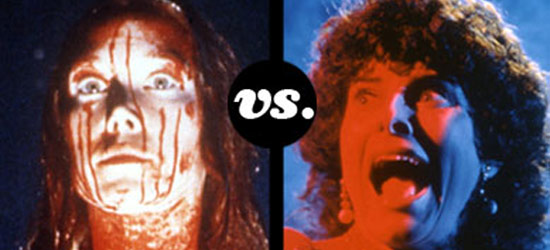 It's a classic setup: A girl is alone in a huge, empty house, the stairway is creaking, and just as she turns the corner…
Any horror movie worth its salt has a scream queen that can shatter eardrums and send the bad guys into a frenzy. But who's the best of the best? Will future generations come to remember Jamie Lee Curtis's performance in Halloween? How about Janet Leigh piercing cry just before her dramatic exit in Psycho? These ladies go up against the likes of Sissy Spacek (Carrie) and Adrienne Barbeau (Creepshow) to be the final girl in the Greatest Scream Queen tournament.

Read More