Pearl Harbor Finds Michael Bay Shooting for Respect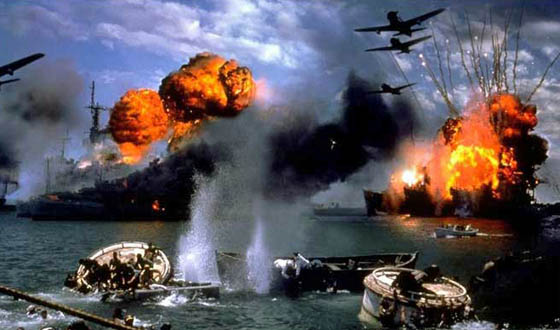 For a Hollywood director, getting typecast is even easier than for an actor. Think of Guy Ritchie, and you picture gangster movies. Think of Nora Ephron and it's all chick flicks.
Actors may take on the same type of parts, but because of the pure volume of product they can appear in, it's easier for them to reinvent themselves. For a director, the challenge is much harder. Unless you can release a movie a year, like Woody Allen, a Hollywood director is most likely working on the same project for at least two years, plus pre- and post-production time. That means the amount of output, and therefore the possibility of changing one's career path, is limited.
Take, for example, Michael Bay. The one time music video director broken into the mainstream with action spectaculars Bad Boys , The Rock , and Armageddon . All were huge box office successes; all were critical failures. Derided for his hyper-kinetic "music video style," Bay wanted critical recognition along with the box office success — melding a "serious" story with the action spectaculars he was comfortable with.
The path has been tread before. Chris and Paul Weitz, once best known for the low brow American Pie series, had the critics eating out of their hands with In Good Company , respectively. Joel Schumacher, who will forever be derided for his takes on the Batman franchise, earns our forgiveness with his sensitive war drama Tigerland , which also introduced American audiences to a young Colin Farrell.
Bay chose an event that fit perfectly with his sensibilities — the
Japanese attack on Pearl Harbor during World War II. Working over the
course of 109 days, Bay tried to accurately recreate the attack by
working with military experts, while melding the tapestry with a human
element, a love triangle. The film was released… and received a
prompt critical drubbing.
Despite that, the pattern of previous Bay films held true: Critics
derided his music video style of directing, and audiences flocked to it
in droves — making it one of the biggest box office earners that year.
Judge for yourself whether Bay reached new artistic heights. For a full schedule of Pearl Harbor on AMC, click here.

Read More