Get to Know Comic Character Cassie Hack Before She's a Movie Star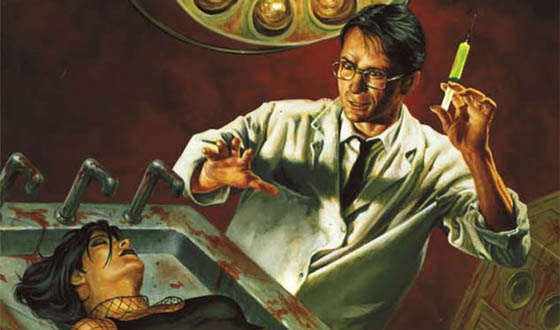 Meet Cassie Hack. She's the star of Hack/Slash and she's a survivor. She's also making her way onto the big screen. For now though, in the comic series, she's traveling the country and, with the help of her monstrous partner Vlad (a big, muscular, disfigured man, who wears a gas mask and brandishes two big meat cleavers), she's hunting down slashers. She's bad-ass and smokin' hot. In the one-shot Hack/Slash Vs. Chucky, the duo took on the famous evil doll and you know how tough he is.
Hack/Slash is set to be a major motion picture from Rogue Pictures with Todd Lincoln (who worked on From Dusk Till Dawn ) as the director and Justin Marks ( Street Fighter: The Legend of Chun-Li ) as the screenwriter. Rumor has it, Megan Fox will be Cassie.Until then, you can get to know her as drawn by Emily Stone in stories by Tim Heeley. In the upcoming issue, she makes a shocking discovery about her family's past which brings her face to face with Herbert West ( The Re-Animator ).
For more info about this and other horror comics, go to ComicMonsters.com.
Read More